Due to such high demand, we added more spots for Teacher Training in Violin Unit 1 with Rolando Frietag.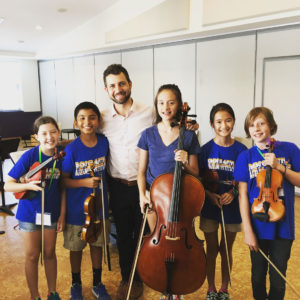 Violin, viola, guitar, bass and cello students from pre-twinklers to advanced players, have fun and learn in semi-private lessons, group classes and enrichment classes such as fiddling, rock, improv, art and yoga.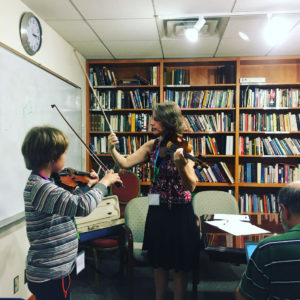 Students in Violin volume 7 and up and Viola/Cello volume 5 and up are placed in advanced master classes as well as an upper level orchestra and a chamber group.  This is an incredible opportunity for advanced students to learn in an environment tailored to their skill level.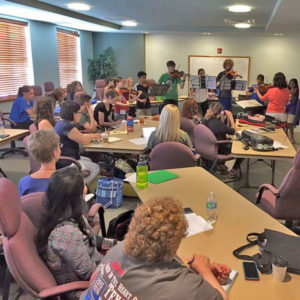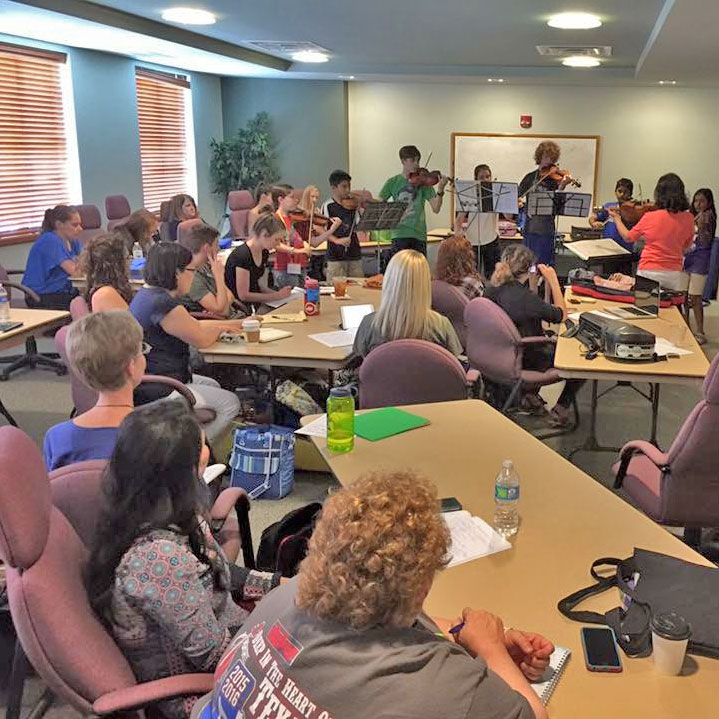 Beginning through advanced teachers take SAA approved violin, viola and cello classes, learn from world-class  teacher trainers certified by Suzuki Association of the Americas, develop relationships with colleagues and find new tools, techniques and inspiration.
Watch highlights from 2017 Greater Austin Suzuki Institute: