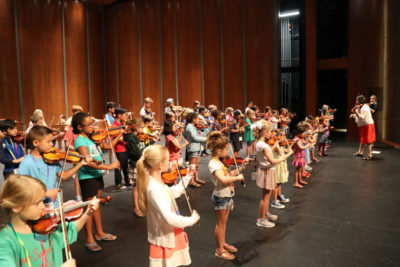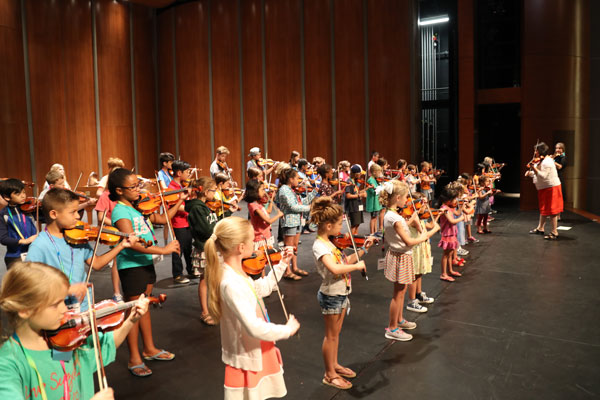 The Greater Austin Suzuki Institute is designed to inspire and enrich the lives of students, their families, and the community by offering high quality learning and musical experiences as modeled by Japanese pedagogue Shinichi Suzuki.
The Institute will be held in Austin, Texas at the beautiful St. Andrews Episcopal Upper School campus, with easy access to Austin's world class music and art venues, Children's Museum and an abundance of parks.
Suzuki Institutes provide rich and nurturing experiences for young "Twinkle" students as well as intermediate and advanced players.  The program is designed for violin, viola, guitar, bass and cello students who currently study through the Suzuki Method, offering activities for students, parents, and teachers.  Families attend the Institute together and participate in a wide range of musical and enrichment activities including master classes, performance coaching, repertoire classes, group classes, orchestra, recitals, and much more!
Additionally, Suzuki Institutes serve as a training center for Suzuki teachers, which is a way that teachers, new and old, share ideas, learn new perspectives, and grow as teachers.  Our teacher development follows the approved teacher training curriculum of the Suzuki Association of the Americas.
Our diverse faculty of world renown pedagogues includes many teachers who call Austin their home.  We want to share the spirit of community and share an incredible experience that is uniquely Austin.   Come join us and be reinvigorated and inspired to be a part of the Suzuki community.
SaveSave