Institutes bring a wealth of knowledge and experience to the community by bringing in faculty with a diversity of approaches and styles.  In this way, we can all learn new ways to approach children and learning.  Our teachers have students' best interests at heart and have experience teaching children with many different learning needs and backgrounds.
This year, we are excited to have a wonderful mix of people from many different walks of life who have experience in public schools, early childhood, performing, and teaching across the globe.  It is going to be a wonderful week of sharing and learning.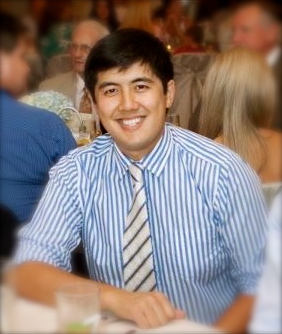 Daniel Gee Cordova – Director
Daniel Gee Cordova currently resides in Austin, Texas where he teaches in many different capacities. Daniel teaches for the Suzuki Strings of Austin, which offers private and group violin and viola instruction as well as a Suzuki Early Childhood Education class for newborn infants through age 3.
Daniel Gee Cordova received his Bachelor of Music in Music Education and Music Performance, graduating summa cum laude from the Crane School of Music at the SUNY College at Potsdam in 2006 and his Master of Music in Music and Human Learning from The Butler School of Music at the UT Austin in 2009. As an advocate for the Suzuki in the Schools movement, Daniel structures his school curriculum on Suzuki principles as Orchestra Director at Chisholm Trail Middle School in Round Rock ISD where he teaches 6th-8th grade violin, viola, cello, bass and harp students. Additionally, Mr. Gee Cordova has taken three stages of training of the Suzuki Early Childhood Program. He teaches this class for children from birth to age three for the Suzuki Strings of Austin having previously directed this program at the University of Texas at Austin String Project.Daniel is an active member in professional organizations such as the American String Teachers' Association, the Music Educators' National Conference, Texas Music Educators Association, and the Suzuki Association of the Americas (SAA). He has recently presented conference sessions at the ASTA (2010) and SAA (2012, 2010) National Conferences.
In May 2012, Mr. Gee Cordova was awarded the Suzuki Association of the America's Certificate of Achievement, an award given to teachers that demonstrate an outstanding commitment to excellence in their teaching.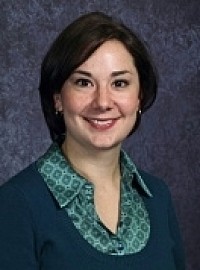 Shana Guidi Co-Director, Programs
Shana Guidi is the founder and director of the Monarch Suzuki Academy in Austin, Texas. In addition to maintaining the daily operations of the school, she has a full studio of violin students, teaches Suzuki early childhood music classes, and performs regularly in the central Texas area as a chamber musician.
Shana taught orchestra and Suzuki violin in the Parkway School district in St. Louis, Missouri from 2005-2008. In 2004, she completed her Masters degree in Music and Human Learning at the University of Texas at Austin, where she studied violin with Brian Lewis and music education and research with Dr. Robert Duke and Dr. Laurie Scott. Shana received her Bachelor of Music degree in Music Education and completed her long-term Suzuki teacher training with Carol Dallinger at the University of Evansville.
Shana is a registered teacher for books one through eight and Suzuki Early Childhood Education. Before beginning her undergraduate studies, Shana studied with Winifred Crock in St. Louis, where she began playing Suzuki violin at the age of three.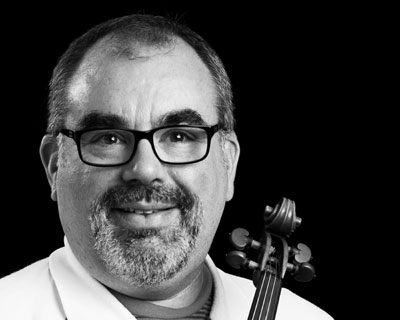 Mark Mutter – Teacher Training: Every Child Can, Violin Practicum, Group Class Teaching
Mark Mutter is a registered Teacher Trainer with the Suzuki Association of the Americas. He received his Bachelor and Master of Violin Performance studying with Walter Schwede, Angel Reyes and Camilla Wicks. He is the Executive Director of Suzuki Royal Oak Institute of Music. He oversees 14 teachers who teach over 170 students. He has been a clinician at Workshops and Institutes throughout the U.S. and has led the SRO Camerata Tour Group to Disney World, England, Austria, The Czech Republic, Italy, Greece, Canada, Spain, France, Belgium, The Netherlands, Germany and Ireland, as well as a 2010 appearance at Carnegie Hall.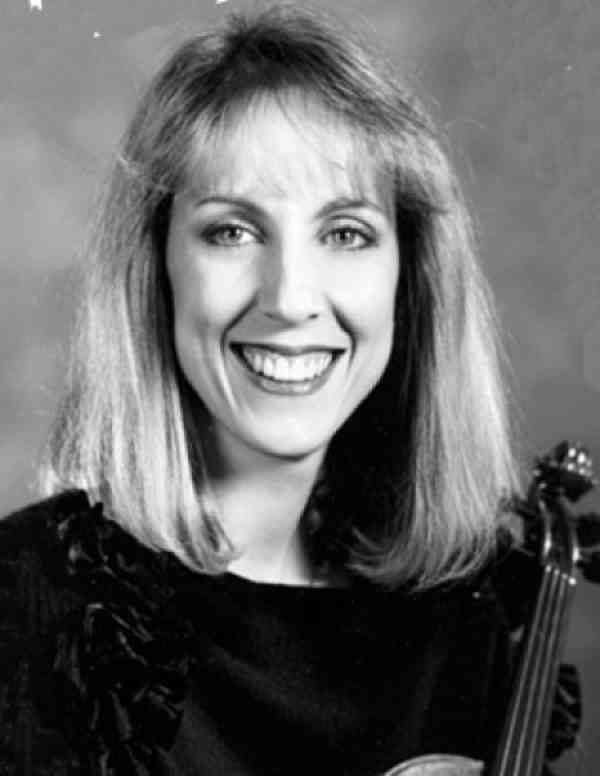 Dr. Susan Baer – Violin
Teacher Training: Violin Book 1
Dr. Susan Baer is a freelance violinist and violin teacher. She currently divides her time between Lubbock, TX, and Whidbey Island, WA. In her four decades of experience with the Suzuki method, Susan has run a thriving private studio, co-founded a Suzuki school, organized workshops, taught in a long-term training program, and served on the board of directors of her local foundation. Susan is in high demand as a Suzuki clinician and registered SAA violin teacher trainer. She has served as area coordinator for six SAA conferences, has been published in the SAA journal, and is currently serving on the SAA board of directors. Dr. Baer holds a bachelor of music education degree, a master of music degree in violin performance, and a PhD in fine arts.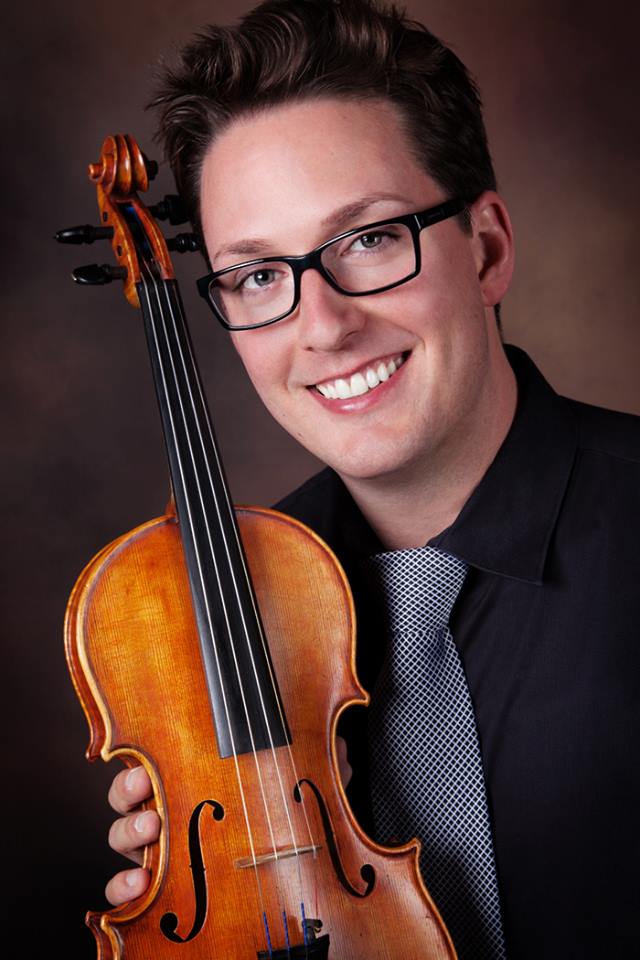 Charles Krigbaum – Violin, Viola
Teacher Training: Preparing Students for Flesch, Violin Book 5
Charles Krigbaum is the founder and Director of the North Texas School of Talent Education, a Suzuki violin and viola program located in Plano, Texas. He received his Bachelor of Music, magna cum laude, from the Schwob School of Music and received the Master of Music degree, summa cum laude, at the University of Texas at Arlington. Charles has completed hundreds of hours of teacher training at the American Suzuki Institute, and has also received post-graduate training in violin pedagogy at Indiana University. Charles has taught at workshops and Institutes throughout the United States, Canada, England, and Germany; he is also past President of the North Texas Suzuki Association, a Chapter Affiliate of the SAA. In 2010, Charles became one of the first teachers in the country to earn the Certificate of Achievement from the Suzuki Association of the Americas. He became a registered Teacher Trainer for the SAA in 2014.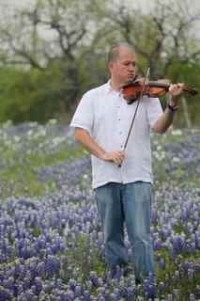 Tim Washecka – Violin, Viola
Tim Washecka has over 10 years of teaching experience, and has earned degrees in both violin and viola performance. He has registered Suzuki training through Book 8. He was a member of the Houston Grand Opera orchestra, and a faculty member of the Suzuki program at the Hartt School's Community Division. Tim has taught at numerous workshops, including the Houston Area Suzuki Strings Association (HASSA) Spring workshop, and the Hill Country Suzuki Association's Fall workshop, and in 2007 and 2008 he was honored to be on the faculty of the Santa Fe Suzuki Institute. In 2008, Tim was appointed to be the Professor of Viola at Southwestern University. In his spare time, Tim loves to spend time with his family, travel, play golf, and build stained glass.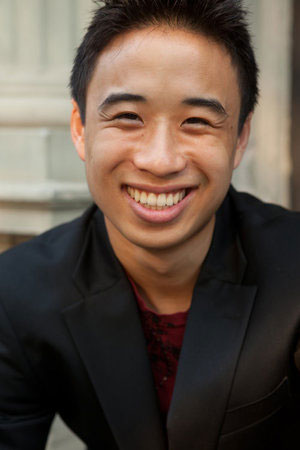 Corin Lee – Violin, Liberated Performer
Cory is the founder of Liberated Performer®. He has given lectures at institutions like The Juilliard School, coached students internationally, and developed cutting edge performance strategies that have helped performers be their best on and off the stage. Along with directing Liberated Performer, he lives the professional performer's life. He has appeared as a soloist on the great American stages ranging from Carnegie Hall's Stern and Zankel Auditoriums to Northern America's largest dance festivals, EDC Las Vegas and Electric Zoo. He is currently a violinist in the string quartet ETHEL which is acclaimed as "unfailingly vital" (The New York Times), "brilliant," "downtown's reigning string quartet" (The New Yorker), and "one of the most exciting quartets around" (Strad Magazine). As a chamber musician, he tours internationally and has performed in a wide variety of venues including The Metropolitan Museum of Art, Alice Tully Hall at Lincoln Center, The Smithsonian National Portrait Gallery, and the EG Conference. Cory's collaborations include performances with Grammy Award-winning artists such as Native American flute player Robert Mirabal, jazz pianist Laurence Hobgood, Latin jazz pianist Pablo Ziegler, and Pulitzer Prize and MacArthur Genius award-winning composer Julia Wolfe. Cory's performances have appeared on, FOX, NBC, and The Late Show with Stephen Colbert. He received degrees from Juilliard (BM), Yale (MM), and an honorary doctorate from Denison University.
Cathryn Lee – Violin
Teacher Training: Bow Development, Violin Book 2
Cathryn Lee(Violin) San Francisco based violin teacher Cathryn S. Lee has taught families and teachers around the world since 1976. She is respected for teaching all ages and levels using her detailed and practical "best of both worlds" approach inspired by her studies with Dr. Shinichi Suzuki and her "traditional" studies with concert artist Dame Camilla Wicks.
As a teacher trainer, Cathryn has taught and lectured at SAA National conferences, Leadership Summits, Suzuki Method World Conferences, the first International Suzuki Teacher Trainer Conference in 2009 and most recently at the 16th World Conference.  She has given master classes and pedagogy classes in Australia, Canada, England, Italy, Japan, New Zealand and throughout the United States.  Cathryn is a guest lecturer in String Pedagogy at the San Francisco Conservatory of Music. Cathryn is the author of Bow Exercises, Bow Strokes and the Bow Stroke Excerpts books.
In 1977, Cathryn founded the Suzuki Music Studio of San Francisco where she continues to teach students and train teachers.  Her students have held titled chairs in numerous youth and school orchestras and placed in numerous competitions.  Cathryn has a B.A. in Performance and Composition, M. A. in Performance from San Francisco College for Women and a teaching certificate from the Talent Education Institute in Japan.  She and her husband raised their sons, Whit, an actor/violinst in New York City and Corin, a violinist with the ETHEL Quartet.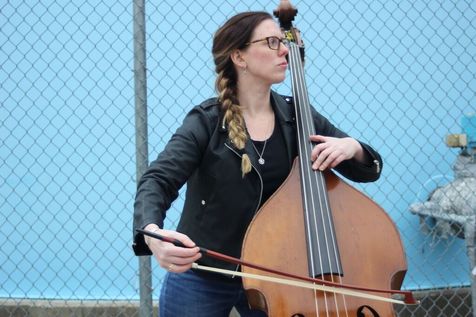 Kate Jones – Bass
Teacher Training: Bass Book 1
Kate Jones is one of three Suzuki Bass Teacher Trainers. Kate Jones studied with Jeff Bradetich at the University of North Texas, where she completed her Doctorate of Musical Arts in the summer of 2014. Before moving to Texas, Kate received her Master of Music degree at Cleveland Institute of Music with Max Dimoff and Jeff Bradetich, and her Bachelor of Music degree from Illinois Wesleyan University with Judith Hanna. In the fall of 2014 Jones joined the faculty of Hurst-Euless-Bedford ISD as the Suzuki Bass Specialist. She performs as principal bassist of the Texas Chamber Music Project, and as a substitute bassist in other DFW orchestras.
In the past she participated in FAVA France and Music School Festival Orchestra at Chautauqua Institution. She has been a clinician at the SAA Conference and completed her Suzuki Bass Book 5 training with Virginia Dixon, and taken George Vance teacher training courses with Johnny Hamil. She has taught at such festivals as Colorado Suzuki Institute, DFW WOW Suzuki Institute, the University of Wisconsin—Stevens Point Suzuki Institute, Austin Bass Workshop, Kansas City Bass Workshop, Ozark Mini Bass Project, and Viva el Bajo.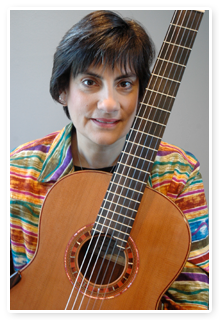 Andrea Cannon – Guitar
Andrea grew up in the Washington, DC area and was fortunate to begin her guitar studies with former Airmen of Note Jazz Virtuoso Rick Whitehead. She was selected as Outstanding Soloist and named to the All-Star Jazz Ensemble at the James Madison University Jazz Festival. She also received the Louis Armstrong Jazz Award for young musicians.
An alumna of Boston's prestigious Berklee College of Music Performance program, her instructors included William G. Leavitt, Laurence Baione and Jon Damien. She served as Berklee Regional Admissions Alumni Representative earning recognition for Outstanding Service and Rep of the Year.
Post-Collegiate training includes extensive Suzuki Method pedagogy courses and classical guitar studies with Robert Guthrie of Southern Methodist University.
As a performer, her experience includes jazz big bands and combos as well as solo classical guitar and chamber music at venues in the US, Canada, Latin America, and Europe (Scotland, Norway, Poland and Germany.) She performed for the President of the United States in an Inaugural Event, for dignitaries of the Nation of Grenada and was even included in the Guinness Book of World Records as part of two of the Largest Ensembles ever assembled.
As an educator, Andrea founded Guitar Arts Studio in Houston, Texas. The Guitar Arts program includes private lessons, music theory classes and ensemble for pre-college aged students. Guitar Arts Studio is a National Model Program for Suzuki Guitar and one of the premier guitar programs for young children in the US.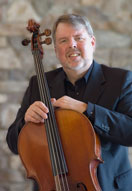 Rick Mooney – Cello
Teacher Training: Book 8, 9, 10 and Popper Etudes
Rick Mooney grew up in a musical family where he began studying piano at age 5 and cello at age 8. His principal cello teachers were Victor Sazer and Eleanore Schoenfeld. He studied Suzuki teaching methods with Phyllis Glass at USC and traveled to Japan in the spring of 1976. As a specialist in the Suzuki method of teaching, Mr. Mooney has been a guest teacher at many institutes and workshops throughout the United States, Canada, Asia, England, Australia and New Zealand. He has been active with the Suzuki Association of the Americas, serving on the Board of Directors, on the Cello Committee and writing for the American Suzuki Journal. He is also the founder and director of the National Cello Institute which sponsors a Summer Institute, a Winter Workshop and publishes music for cello ensembles.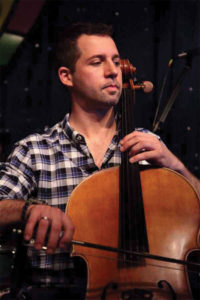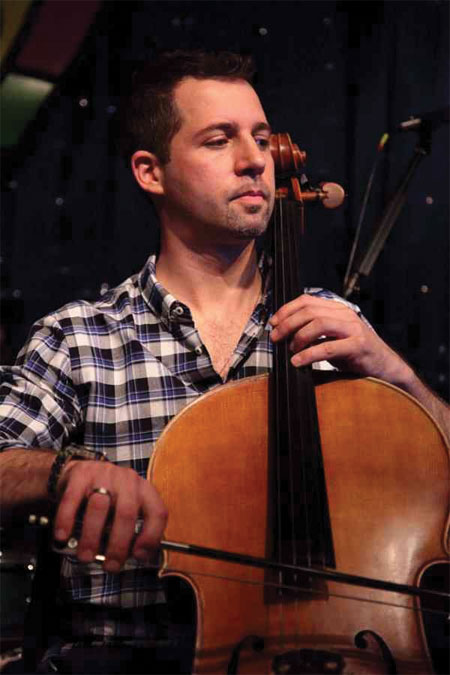 Avi Friedlander – Cello, Eclectic Styles Enrichment
Avi Friedlander is the director of the Barston Suzuki Center at the Music Institute of Chicago, a teacher trainer and founder and former director of Suzuki Talent Education Program of Birmingham. He received his Master's and Bachelor's of Music performance degrees from The University of Michigan, and pursued his professional studies degree from The Cleveland Institute of Music. Mr. Friedlander is the former Assistant Principal cellist of the Atlanta Opera, former member of The New World Symphony and former Adjunct Professor of Cello at Emory University in Atlanta. He has been trained in Suzuki Methods with Dr. Tanya Carey, Pam Devenport, Rick Mooney and Gilda Barston. Mr. Friedlander has also been trained in cello pedagogy with Irene Sharp and teaching group classes with Carey Beth Hockett and Terry Durbin. His primary teachers have included Anthony Elliott, Stephen Geber, Tanya Carey and David Premo and has also studied with Richard Aaron and Hans Jensen. Mr. Friedlander has studied improvisation methods with Eugene Friesen from the Berkley College and performs and records music from classical to rock. Mr. Friedlander currently performs with the String Theory Birmingham and Sunday Jazz Night and writes his own arrangments for solo cello of rock tunes from Jimi Hendrix to Pearl Jam.
Rebekah Blackner – Violin, Chamber Music
Melissa Solomon – Cello, Chamber Music
Alex Maynegre Torres – Collaborative Piano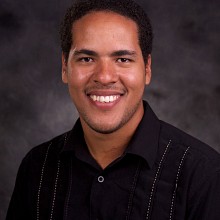 Oscar Soler – Violin, Viola
Oscar Soler is a native of Caracas, Venezuela. He was appointed to the faculty of the Hurst-Euless-Bedford ISD Suzuki Strings program in 2016 where he teaches students using the Suzuki method. Mr. Soler has taught in workshops and institutes both nationally and internationally. He currently serves on the board of directors of the Suzuki Association of the Americas. He earned a Bachelor of Music, and a Master of Music degree in violin performance and Suzuki pedagogy from the Cleveland Institute of Music. He studied with Paul Kantor and Kimberly Meier-Sims.