Have fun expanding upon your music making!
The Emerging Musicians program is intended to allow students to explore new facets of music-making. Students at this level will participate in orchestra and electives that explore styles outside of classical music such as improvisation and fiddling. Master classes, group classes which focus on Technique and Repertoire to meet each student's unique skill level and help each individual to grow musically.  Parents may attend classes to observe and support their children. Parents must be on campus for students under the age of 12.
This program is recommended for students studying in the intermediate levels of the Suzuki Method (Violin Book 4-6, Viola Book 3-5, Cello Book 3-5, Bass Book 2-3, Guitar Book 3 and above). Students must have developing reading skills to participate in the orchestra elective.
The dates for 2020 are Tuesday, July 28-Saturday, August 1.
The schedule for the Emerging Musician program runs from 9:00-4:45pm.
Preparation:
-Students should come prepared with all Suzuki pieces memorized and mastered up to their current level.
-Well-polished solo piece for use in their individual master class.
-Students assigned to orchestra should come with music prepared in advance.
The Suzuki Method thrives on the common shared repertoire that all children have studied.  It is our goal for students to be able to play and learn together with students from different areas of the world.  Parents, please be vigilant about helping your child practice their review pieces to a high performing level.  Students well-prepared will feel more confident and have a much more enjoyable experience at the Institute.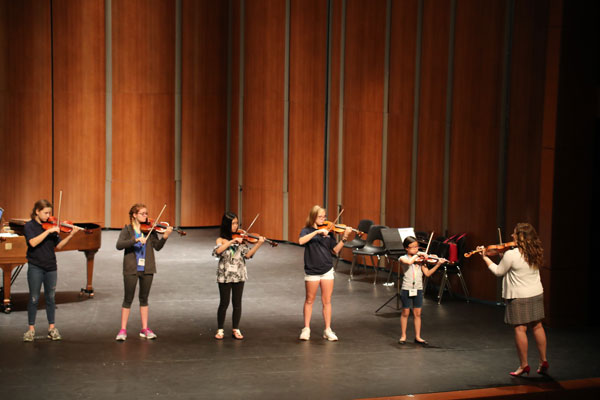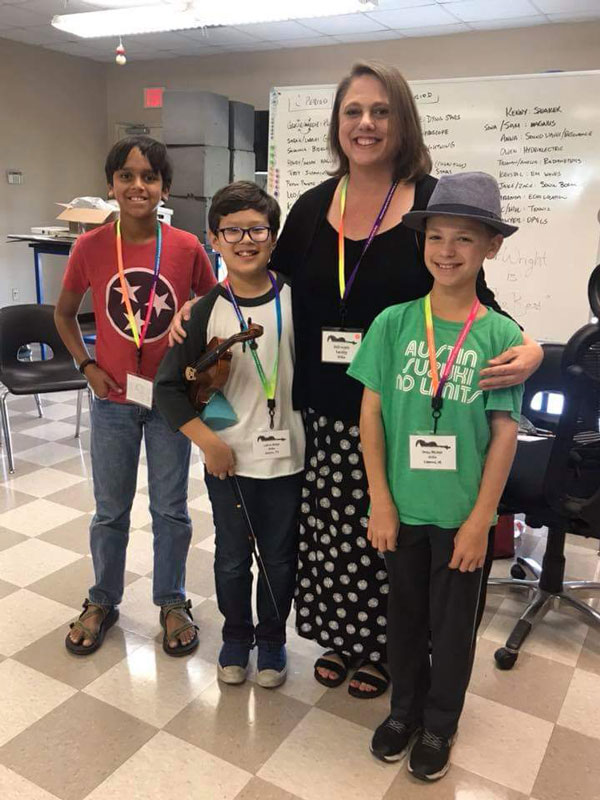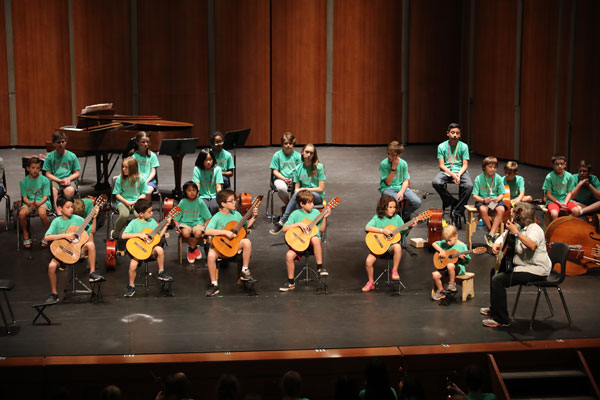 Emerging Musicians Sample Schedule (previous years)

Tuesday
9:00     Registration
10:00   Orchestra
11:00   Eclectic Styles Enrichment – such as Rock/Fiddle/Improvisation
12:00   Lunch
1:00     Recitals
1:45     Masterclass
2:45     Elective
3:45     Technique Group Class
Wednesday – Friday
9:00      Institute Orchestra
10:00    Repertoire Group Class
11:00    Eclectic Styles
12:00    Lunch
1:00      Recitals
1:45      Masterclass
2:45      Elective
3:45     Technique Group Class
Saturday
9:00     Orchestra
10:00   Repertoire Group Class
11:00   Orchestra Concert
12:00   Lunch
1:00     Final Concert