Bring out Your Inner Artist
Students in our Young Artist program participate in:
Advanced Master Classes
Chamber Music Coaching
Performance Coaching Liberated Performer
Concerto Competition
Young Artist Orchestra
Group repertoire
Enrichment courses
Recital training with Collaborative Piano Faculty
Social opportunities in the evenings
Greater Austin Suzuki Institute brings world-class instructors to our beautiful campus setting in Austin, Texas.
The Young Artist Program is intended to serve as a vehicle to get students ready for conservatory level instruction. It is recommended for students age 12-18 studying in the advanced repertoire of the Suzuki Method or beyond. Students younger than 12 need to be accompanied by an adult. We recommend violin students be performing music at the Suzuki book 6 level or above, viola/cello students at Suzuki book 5 level and above, bass book or above. Students should be fluent readers at the level of early Haydn String Quartets.
The Young Artist Program extends the weekend before the rest of the student Institute, so students have access to longer Masterclasses and Enrichment experiences that serve as pre-professional preparation.
The dates for 2020 are Saturday, July 25-Saturday, August 1.
Preparation
Students will be asked to come to Institute with advance preparation in the following:
-Polished Solo piece for use in their individual masterclass.
-Memorized Repertoire for their Repertory Class.
-Orchestra and Chamber Music.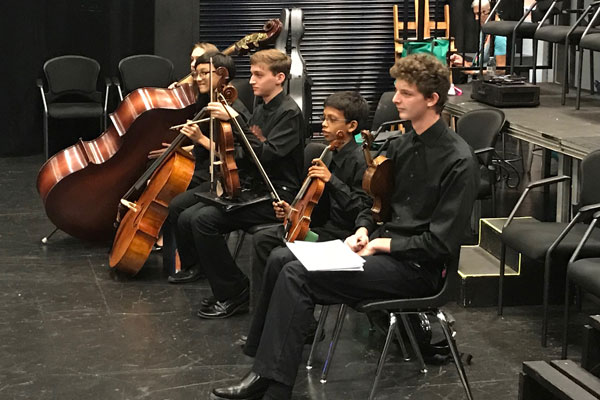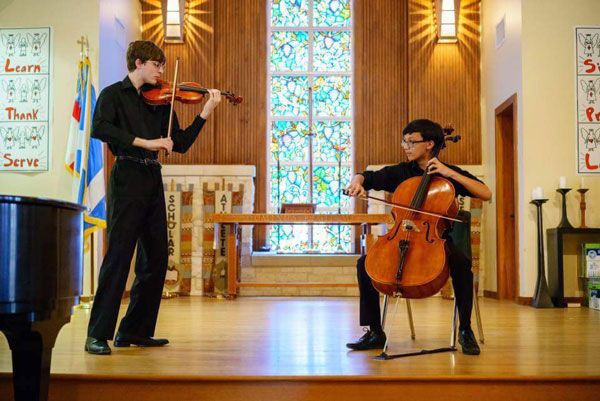 Young Artist Sample Schedule (previous year)

Saturday-Monday
9:00    Young Artist Repertory Group Classes (instrument specific)
10:00  Performance Coaching Liberated Performer
11:00   Orchestra Rehearsal
12:00   Lunch / Concerto Rehearsal
1:00     Masterclass
2:00     Kreutzer Etudes / Practice Skills Enrichment
3:00     Chamber Music Coaching
4:00     Solo / Chamber Music Practice
Tuesday – Friday
9:00     Repertory Class
10:00    Young Artist Orchestra
11:30    Lunch
12:00    Liberated Performer
1:00      Recitals (Tu/Wed/Th)  / Repertoire Class Performance (Friday)
1:45      Eclectic Styles
2:45      Masterclass
3:45     Chamber Group Coaching (Chamber Performance on Friday)
Saturday
9:00     Final Concert Rehearsal
10:00   Orchestra Rehearsal
11:00   Orchestra Performance
12:00   Lunch
1:00    Final Concert