Bring out Your Inner Artist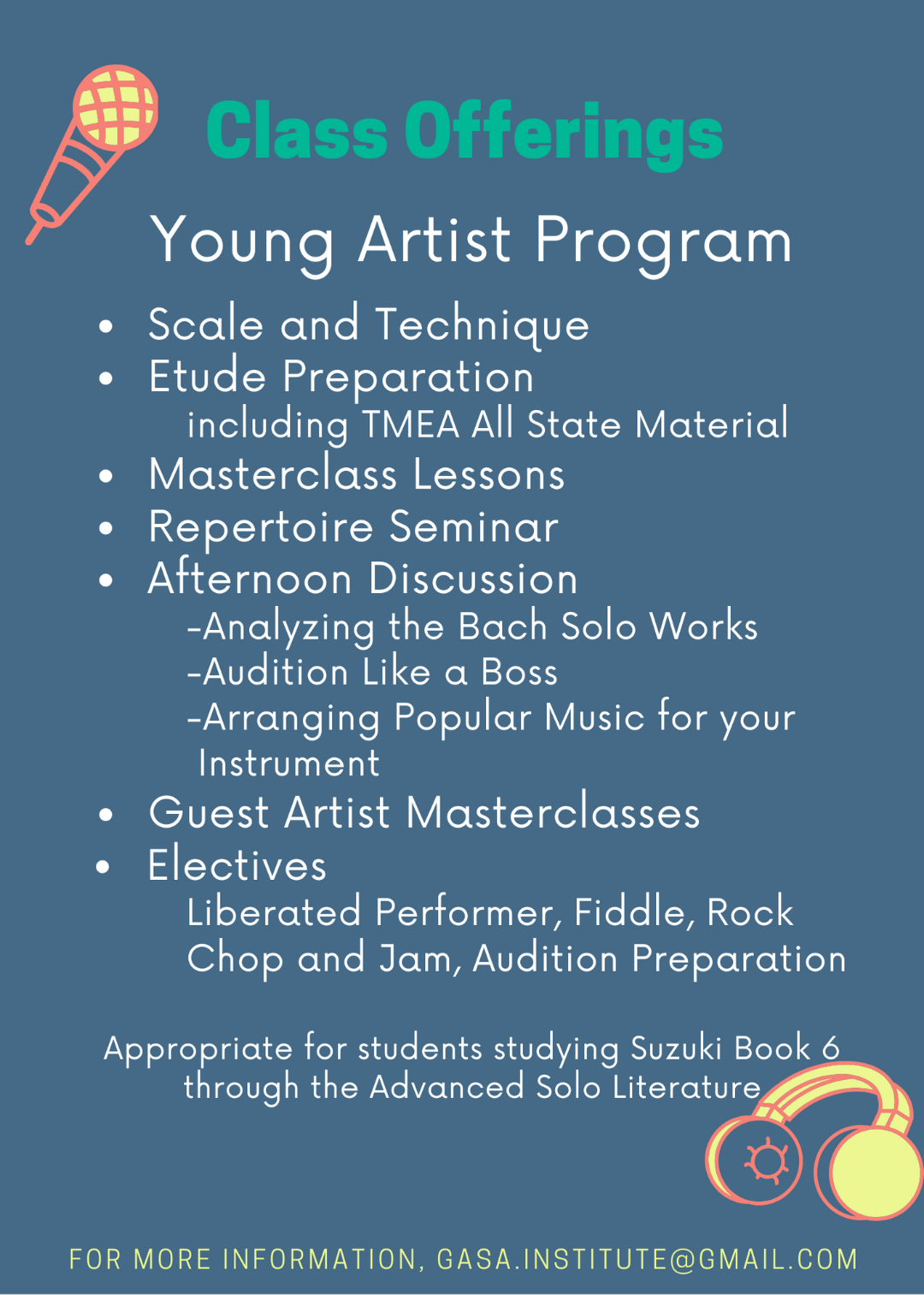 The Young Artist Program is intended to serve as a vehicle to get students ready for conservatory level instruction. It is recommended for students age 12-18 studying in the advanced repertoire of the Suzuki Method or beyond. Students younger than 12 need to be accompanied by an adult. We recommend violin students be performing music at the Suzuki book 6 level or above, viola/cello students at Suzuki book 5 level and above, bass book or above. Students should be fluent readers at the level of early Haydn String Quartets.
Preparation
-Polished Solo piece for use in their individual masterclass.
-Memorized Repertoire for their Repertory Class.